Oil and gas play a vital role in moving the global economy. However, the industry faces several challenges, such as energy price fluctuations, policy uncertainties, depletion of reserves, climate regulations, geopolitical issues, and competition from renewable sources. While industries are finding ways to tackle these challenges, market studies reveal that the demand for oil and gas shall remain intact for at least the next 25 years, until renewable energy sources start dominating the market. The global IoT in the oil and gas market is forecasted to reach a staggering $43.48 billion by 2024 at a CAGR of 21.86%, indicating the industry's continued significance.
Industries, on the other hand, are focused on optimizing operations and improving the efficiency of aging infrastructure with automation and innovative technologies. According to Microsoft's 2019 IoT Signals report, 94% of all oil & gas industries globally have at least one IoT or Automation project, of which 83% of projects have reached the "use" stage.
This trend is corroborated by other industry leaders such as DNV GL, which in its Technology Outlook 2030, claims that this decade could merge cloud computing and advanced simulation with virtual system testing, augmented reality, and digital twins, paving tremendous changes in the industry's outlook. These technologies shall, however, yield multifarious benefits for the industry in terms of real-time data monitoring, seismic exploration, and subsurface geological analysis, resulting in significant advancements in machine performance, safety, and profitability.
In this article, we will look into the critical reasons for the rapid adoption of Automation in the Oil & Gas sector, technologies for each stage of the Oil & Gas industry, direct and indirect economic benefits, international standards, and regulations to be followed to adopt automation.
Oil and Gas Industry - Current Challenges:
Every industry faces several challenges. However, oil and gas are peculiar in certain ways and are typically plagued with the following challenges:
Oil and Gas Industries - Types and Automation Technologies Available for Deployment:
Before exploring the available automation technologies, let us understand the structure of the Oil and Gas industry. The industry is categorized into three major sectors: upstream, midstream, and downstream.
Upstream companies and corporations: These industries are primarily concerned with the exploration and production of gas and oil. Examples of Upstream oil and gas companies include ExxonMobil, BP, and Royal Dutch Shell.
Midstream organizations: These industries focus on the transportation of raw materials to places for the processing of these materials. Popular corporations in the Midstream industries include Oasis Midstream Partners, Sanchez Midstream Partners, and Hess Midstream.
Downstream industries: These are refineries that process and remove impurities from raw materials. Corporations such as Chevron, Reliance, ConocoPhillips, and Marathon Petroleum come under the category of Downstream industries.
Let us explore automation technologies for each of these industries.
A. Automation Technologies for Upstream Oil and Gas Companies: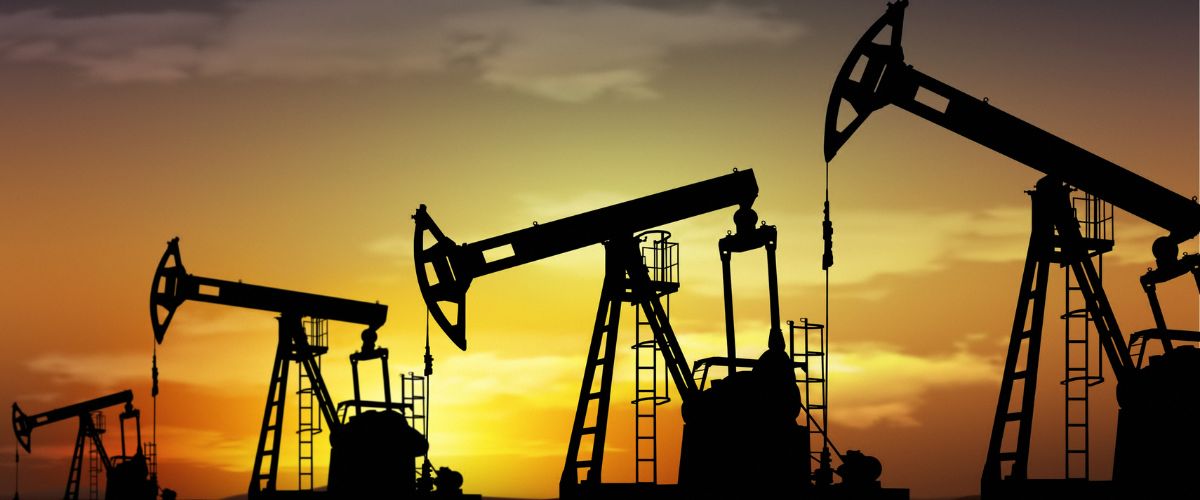 Automation has a wide range of applications in upstream operations, starting from the usage of sensors to monitor equipment vibrations and temperatures in real-time, the use of Big data and cloud to collect, process, and analyze large amounts of sensor data to gain insights and make informed decisions, and similar the usage of solenoid and control valves, control and alert systems, etc.
But to confine the scope of this article, let us focus on proven automation technologies which have practical application and have addressed certain critical challenges in the upstream oil and gas industries. Software tools, packages, or services for each of these areas which are ready to deploy is also given:
Remote Sensing, Drones, and AI technologies for Seismic Oil Exploration: While drones and remote sensing using GIS procure gather data for crude oil explorations, combining other seismic parameters such as vegetation health, surface temperature, and other environmental parameters, AI and ML models enables real-time data collection, advanced data analysis, and modeling.
The accuracy of Processing and interpreting seismic data can be enhanced with Automation models to identify potential oil and gas reservoirs leading to improved exploration outcomes, reduced costs, and enhanced decision-making for oil exploration activities. Schlumberger and Microsoft have signed an agreement to use DELFI Seismic Procession with Cloud and automated technologies to simplify, automate, accelerate, and significantly improve seismic processing times.
Predictive Maintenance and Equipment Optimization: IoT sensors, control systems, and AI models enable proactive monitoring of equipment, predicting failures, and optimizing maintenance schedules. This reduces downtime, minimizes maintenance costs, and maximizes operational efficiency.
Following are a few deployment-ready Tools and software that are available in the market for predictive maintenance:
-IBM Maximo Predictive Maintenance Insights
-SAP Predictive Maintenance and Service, and
-Microsoft Azure IoT Suite
Production Optimization and Process Automation: According to a report by McKinsey, the global oil and gas production efficiency has dropped in the last decade, while the other sectors during the same period have almost doubled production processes (from 22% to 40% at an average). Therefore, automation can help enhance Optimization in oil production by reducing unplanned downtime and improving production efficiency by maximizing asset and well integrity, which further increases field recovery and oil throughput.
McKinsey's report also states that with substantial production volumes of offshore production platforms, even smaller improvements in production efficiency can have a meaningful financial impact as additional throughput leads to higher profits. A few market-ready tools to optimize production are:
-Honeywell UniSim Design Suite
-AspenTech aspenONE
-Siemens SIMATIC IT
Real-time Asset Tracking and Supply Chain Management: Automation, RFID, GPS, and associated technologies enable real-time tracking of assets, optimizing logistics operations, and enhancing supply chain visibility. This streamlines operations, provides forecast demand, and simulates supply chain operations for data-driven and proactive decisions.
Following are a few deployment-ready software and platforms that are available in the market for Real-time Asset Tracking and Supply Chain Management:
-SAP Supply Chain Management
-Oracle Supply Chain Management Cloud
-IBM Watson IoT Platform
Safety and Hazard Management: The oil and gas industries face frequent safety issues, with a noticeable decline in safety standards since 2017, as per McKinsey's report. Hazards such as a hissing steam valve, a high platform without a handrail, a pressure gauge exceeding its limit, or an unlocked isolation valve with a bar handle at a dangerous height can prove fatal in operational settings.
Therefore, it is crucial to monitor process parameters in real-time and implement automated cut-off systems to restrict potential hazards on rig platforms, ensuring worker safety. Technologies such as Virtual reality (VR) are being tested extensively with workers to provide a vision of a realistic but hazard-laden work environment. The technology allows not just to view an object but also above, beneath, or beyond it, providing greater hazard control and workspace safety. Other notable tools and software available to enhance worker safety include:
-Honeywell Connected Worker
-IBM Worker Insights
-EHS Insight
Remote Monitoring and Safety Enhancement: Remote, real-time, and continuous (24x7) monitoring systems of oil and gas sites, rigs, and pipelines reduce the need for on-site personnel, improve safety, and enable prompt decision-making. Often these systems are integrated with alarms, visual indicators (annunciator panels), and notification systems to depict the condition of machine or process parameters.
Environmental Monitoring and Sustainability: ML Models and AI tools can be used to simulate the emissions (NOx and SOx) from the Main (ME) and Auxiliary (AUX) engines at various load conditions to run them at prescribed levels. Continuous monitoring of emissions and comparing them with optimal levels ensures compliance with regulations, reduces environmental impact, and supports sustainable practices.
Popular tools available for engine Emission control and monitoring are:
-ABB Ability™ Emissions Monitoring System
-AspenTech Emissions Management
-Schneider Electric EcoStruxure Resource Advisor
-Siemens EnergyIP
Pipeline Integrity and Leak Detection: Leak detection sensors can be deployed for real-time monitoring of pipeline health, early detection of leaks, and ensuring the integrity of the infrastructure. This can effectively reduce wastage due to leakages, prevents supply disruptions, and reduces cleanup costs.
Emerson Automation notes that Real-Time Transient Model (RTTM) is the best solution for internal leak detection as it addresses all the API 1130 criteria and uses time averaging periods to detect various sizes of leaks. Other market-ready tools for leak detection and pipeline monitoring include:
-Schneider Electric EcoStruxure Pipeline Advisor
-Pure Technologies PureHM
-KROHNE Pipeline Leak Detection System
Remote Operations and Field Enablement: Using IoT devices, automation, and AI-powered applications to enable remote operations, provide real-time information to field workers, and enhance productivity. This improves collaboration, access to critical data, and overall field operations. Tools such as Schlumberger DELFI, Halliburton Digital Solutions, and Accenture Intelligent Field Services are available for industries to enable remote operations.
Digital Twin and Simulation: Claimed to be the next "big thing" in the industry, Oil and Gas industries from 2019 have been heavily investing in the technology, supported by IoT data and AI simulations.
Boston Consulting Group claims that the technology is capable of reducing engineering hours by 70% by creating virtual replicas of assets and systems and enables process simulation and optimization through virtual testing and analysis. A few other digital twin service providers include:
-Siemens Digital Twin
-AVEVA Asset Performance Management
-Dassault Systèmes DELMIA
These applications cover a wide range of practical use cases and address key challenges in the oil and gas industry, from maintenance optimization and supply chain management to safety enhancement and sustainability.
B. Midstream Companies and Automation Solutions: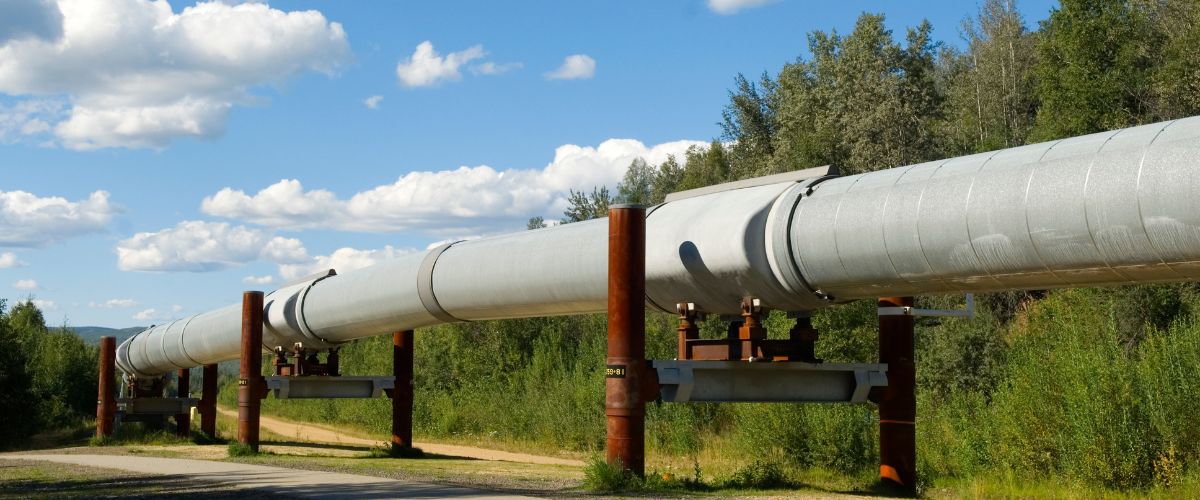 Similar to Upstream operations, Midstream industries also can leverage a variety of automation technologies to streamline and optimize their operations. Some examples include:
Valve and valve automation technologies: Automated valves are designed to safely and efficiently direct or control the flow of fluid in various oil and gas applications. Multi-direction solenoid valves and Zero Emission ESD Valve Actuator Systems are growing in popularity among midstream industries to process hazardous media and tackle emergency conditions with pre-set shutdown conditions.
Measurement technologies: These include prefabricated and custom-engineered systems to fit the application and demands of almost any environment.
SCADA systems: They monitor the oil flow, ensuring that the pipeline's pressure remains optimal. It is recorded that AVEVA Enterprise SCADA is capable of monitoring and control of 400 wells (case study in the Permian Basin) with improved data acquisition, visualization, and integration capabilities. Such technologies offer clear benefits to the company by enabling users with advanced monitoring and situation awareness during operations
Automating Regulatory Compliance and Reporting: The technology is capable of streamlining compliance processes, managing environmental and safety risks, and can generate accurate reports, and addressing challenges of compliance complexities, reporting errors, and regulatory penalties. Several automated regulatory compliance tools are available in the market, such as:
EHS Insight
Enablon Compliance Management
Intelex Compliance Management
Remote Monitoring and Control Technology: Real-time remote monitoring and control of assets and machinery addresses challenges of limited visibility, delayed response, and operational inefficiencies within midstream infrastructure. Market-ready tools for this technology include:
Schneider Electric EcoStruxure Pipeline Advisor
OSIsoft PI System
Honeywell Pulse
Leak Detection and Pipeline Integrity: This automation technology combines IoT sensors, data analytics, and predictive algorithms to detect leaks, monitor pipeline integrity, and mitigate risks, in real-time, effectively addressing and eliminating practical challenges of environmental impact, safety hazards, and costly repairs.
Indian Oil Corporation Ltd. deployed PureHM's SmartBall® tool to identify leaks within 5 feet of their pipelines. The SmartBall® tool is built on a multi-sensor inspection platform that provides data that traditional inline inspection tools cannot, restricting leaks and crude oil wastage. Similar tools and solutions are available from Schneider Electric (EcoStruxure Pipeline Advisor) and KROHNE (Pipeline Leak Detection System).
Note that each of the tools mentioned above offers specific features and capabilities. Therefore, it is important to evaluate individual business needs and requirements before selecting automated systems.
C. Downstream Companies and Automation Solutions: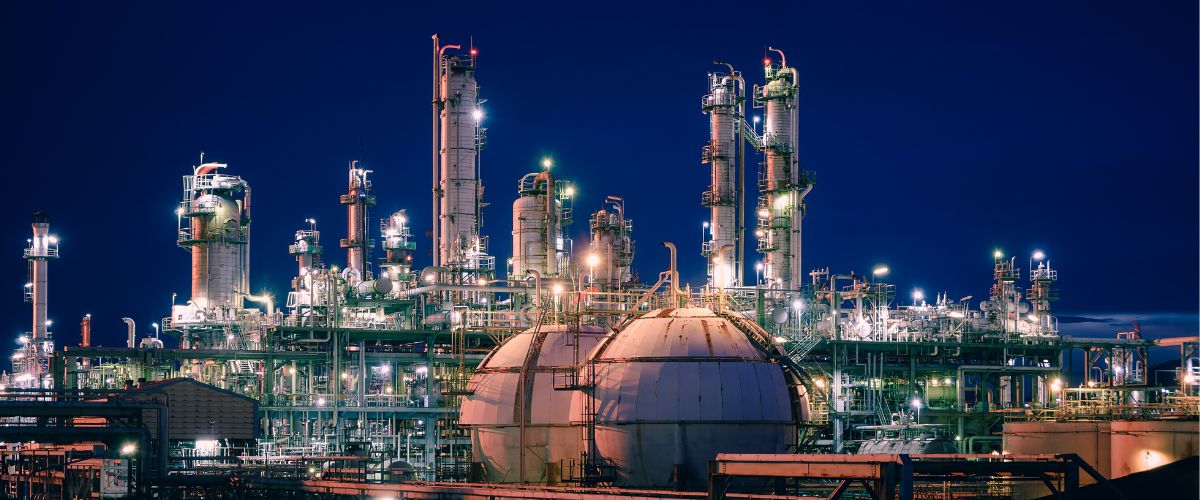 Downstream oil and gas companies can also deploy various automation technologies to streamline and optimize their operations. Some examples include:
SCADA and Automated Visual Control Systems: Control technologies, such as SCADA systems, play a pivotal role in the downstream sector by closely monitoring oil flow within pipelines, ensuring optimal pressure levels, and promptly detecting leaks. Market-ready tools include:

AVEVA OASyS SCADA
Schneider Electric EcoStruxure Pipeline Management
Process Control Automation: Regarded as a value-adding service in the downstream oil and gas industry, this enables precise regulation of process variables, ensuring efficient automation. A few market-ready tools include Honeywell Experion PKS, Siemens SIMATIC PCS 7, and Emerson's DeltaV.
Digital Technologies: Adopting new automation and digital technologies empowers downstream companies to enhance operational health, resilience, and performance transparency. It facilitates data-driven decision-making and faster response cycles.

For example, BP has deployed AVEVA Unified Supply Chain Management for its Oil & Gas downstream business with the goal of adopting automation and taking advantage of economic opportunities. The transition has resulted in improved margins across its global downstream business, cutting crude purchase decision time to just over 3 minutes rather than 7 hours.
Other downstream industrial automation technologies, such as deploying Virtual and Augmented Reality, Cloud computing, Notification, and alert systems, can further provide practical benefits in downstream operations, such as enhancing visualization, efficiency, and safety.
By adopting these automation technologies selectively, or in combinations, oil and gas organizations can enhance operational efficiency, improve asset performance, reduce costs, and enhance safety and regulatory compliance at every stage of production, processing, and distribution. However, it is always important to evaluate specific business needs, engage with technology providers, and implement these technologies in a phased and strategic manner to achieve the desired outcomes.
The Critical Need for Automation to Solve Oil and Gas Industry Challenges:
There are several important reasons for Oil and Gas industries to implement automation and associated technologies:
Optimize resources and safer work environment: Automation technologies such as AI and digital technology make it possible to reduce costs by replacing human labor for hazardous work and enhancing the safety and accuracy of existing human-driven tasks.
Increased competitiveness: Automation is unavoidable for oil and gas companies to remain relevant in a rapidly evolving market by enabling them to adapt to modern technologies and market conditions quickly.
Safer climate with reduced carbon emissions: Automation can help oil and gas companies reduce their direct carbon emissions by optimizing processes and improving the efficiency of their operations.
Increased productivity: Automation helps to simplify the process of transmitting, extracting, and refining oil and gas. By incorporating automotive practices, Upstream, Midstream, and Downstream companies can increase productivity with better alternative practices.
Convenience: Automation helps to provide greater convenience for personnel by simplifying complex processes and reducing the need for manual intervention.
Compliance and International Standards while implementing Automation technologies in Oil and Gas industries:
Several specific standards need to be followed by the Oil and Gas industries with automation and related technologies. Some of these standards include:
ISO/TS 18101-1:2019: This technical specification provides an overview and outlines the fundamental principles of the ISO 18101 series, which deals with automation systems and integration for oil and gas interoperability.
ISO/TS 29001:This technical specification defines the quality management system requirements for product and service supply organizations in the oil and gas industry.
National Fire Protection Association (NFPA): In the US, the independent National Fire Protection Association (NFPA) publishes several relevant standards for explosion and electrical fire hazards in the oil and gas industry. These standards provide guidelines for safety and risk management.
ATEX: ATEX is a set of European Union regulations that specify the minimum safety requirements for equipment used in potentially explosive atmospheres. These regulations apply to all equipment used in oil and gas operations within the EU.
NEC: The National Electrical Code (NEC) constitutes a group of standards to certify the safe installation of electrical wiring and equipment within the US. These standards provide guidelines for safety and risk management in oil and gas operations.
IECEx: The International Electrotechnical Commission System for Certification to Standards Relating to Equipment for Use in Explosive Atmospheres (IECEx System) is a global certification system that provides assurance that equipment used in explosive atmospheres meets international safety standards.
Other data management, privacy, and cloud computing standards for oil and gas industries include:
ISO/IEC 27001: This standard specifies the requirements for establishing, implementing, maintaining, and continually improving an information security management system within the organization's context. It also includes requirements for the assessment and treatment of information security risks tailored to the needs of the organization.
These are a few prominent standards that Oil and Gas industries must follow while implementing automation and associated technologies.

Economic Benefits of Implementing Automation and AI-driven Models to Oil and Gas Industries:
The implementation of automation and AI-driven models in Oil and Gas industries offers several direct and indirect economic benefits that can enhance the overall efficiency and cost-effectiveness of operations:
Direct Benefits:
Optimized production: Harnessing automation and AI-driven models, oil and gas companies can predict equipment failures, minimize downtime, and enhance efficiency, resulting in heightened production and cost reduction.
Improved supply chain management: Real-time visibility with automation technologies for inventory, forecast demand, and optimize logistics, leading to decreased inventory costs, enhanced customer service, and improved profitability.
Reduced maintenance costs: With automation and AI-driven models, oil and gas companies can preemptively predict equipment failures, enabling proactive maintenance. This approach reduces downtime, increases productivity, and lowers maintenance costs.
Improved asset management: Automation offers real-time insights into asset performance, predicts equipment failures, and optimizes maintenance schedules.
Increased operational efficiency: By optimizing complex processes, pinpointing inefficiencies, and responding effectively to volatility and disruptions, will lead to heightened efficiency, cost reduction, and improved profitability.
Indirect Benefits:
Improved safety: By reducing human intervention in high-risk tasks, results in fewer accidents, improved worker morale, and cost savings.
Reduced environmental impact: Automation optimizes processes, reduces emissions, and improves operational efficiency, helping oil and gas companies lower their environmental impact, meet sustainability goals, and minimize compliance costs.
Improved customer satisfaction: Real-time visibility, demand prediction, and logistics optimization through automation and AI-driven models improve inventory management, enabling oil and gas companies to provide better customer service, foster loyalty, and boost profitability.
Challenges to the Implementation of Automation in the Oil and Gas Industry:
While Automation and AI-driven models offer multiple benefits to Oil and Gas industries, there are certain challenges that the industry must overcome, such as:
High initial investment: Implementing automation and AI-driven models can require a significant initial investment in hardware, software, and infrastructure. Gathering investments for medium-scale enterprises, particularly in times of low oil prices within the market, can be a challenge.
The complexity of operations: Oil and gas operations often involve many different processes and systems. Integrating automation and AI-driven models, operations can tend to get more complex.
Cybersecurity risks: By relying on automation and AI-driven models, the risks of being more vulnerable to cybersecurity risks are evident with malware attacks like the Trisis Malware attack on a petrochemical plant.
Regulatory compliance: Implementing automation, companies must comply with regulations related to safety, environmental protection, and data privacy.
Despite these initial challenges, research and current technologies are actively bridging ways to overcome these challenges and simplify the adoption of automation.
Summary:
In conclusion, the increasing complexity of oil and gas operations and the need for improved efficiency and safety highlight the importance and urgency of adopting automation in the oil and gas industry.
The integration of automation technologies, such as AI-driven solutions, IoT devices, and advanced control systems, not only enhances efficiency and cost-effectiveness but also contributes to the long-term sustainability of oil and gas operations. As the global demand for energy continues to rise and the need for environmentally responsible operations increases, the future of the oil and gas industry will heavily rely on automation technologies to overcome challenges, optimize operations, and ensure a reliable supply of energy for generations to come.