Commercial valves can have numerous certifications such as CE, ROHS, UL, CSA, and NSF. Each of these valve certifications have specific requirements and/or are created for specific regions. If you're wondering what standard valve certifications mean, look no further. Let's review some of the most frequently used and what each indicates.
CE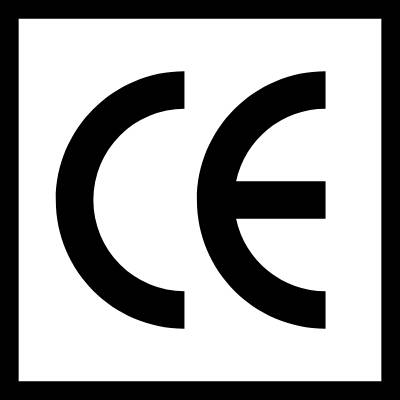 Many valves bear the mark CE, which stands for "Conformité Européenne" or "European Conformity." As the name suggests, this certification is mandatory for products sold in the European Economic Area that fall within one of the 20+ product sectors for which the European Union has established regulations.
Valves often fall into these product categories and, when marked with CE, have been tested and certified to meet the health, safety, and environmental protection standards required for sale in the EU. Because this certification indicates a product meets European standards, it is most common on products sold and used in the EU.
RoHS
The RoHS certification indicates that a valve is compliant with the Restriction of Hazardous Substances (RoHS) Directive 2002/95/EC. The European Union (EU) enacted this Directive in February 2003. It restricts the utilization of six unsafe materials in electrical and electronic items to avoid health and environmental challenges resulting from being exposed to these harmful substances.
For a valve to receive a RoHS certification, it must contain no more than 1,000 parts per million of lead (Pb), mercury (Hg), hexavalent chromium (Hex-Cr), polybrominated biphenyls (PBB), and polybrominated diphenyl ethers (PBDE). It must also have less than 100 parts per million of cadmium (Cd). All valves on the EU market after July 1, 2006, must be RoHS certified.
The objectives of the RoHS Directive are a preventative measure to responsibly manage electronic and electrical waste by substituting these restricted materials with safer alternatives.
RoHS 2
The EU enacted the RoHS 2 mandate 2011/65/EU in January 2013. RoHS 2 expands on RoHS to further limit the content of the harmful substances bis(2-ethylhexyl) phthalate (DEHP), benzyl butyl phthalate (BBP), dibutyl phthalate (DBP), and diisobutyl phthalate (DIBP) to less than 0.1% in certified products.
Presently, any item sold with a CE mark must fulfill the RoHS 2 criteria. RoHS 2 compliance also indicates that a valve meets the updated EU directive EU 2015/863.
UL
The UL mark stands for Underwriter Laboratories, an independent safety organization that has existed for over a century. This company has developed safety guidelines for many types of products, including valves.
Although based in Illinois, Underwriter Laboratories has offices in 46 countries and operates in 104 countries. It certifies products and components worldwide and is recognized by the United States (US) Occupational Safety and Health Administration (OSHA) as a Nationally Recognized Testing Laboratory (NRTL).
As the UL seal is recognized worldwide, many different variations help distinguish what country's standards a product or component meets. For example, the C/UL/US mark indicates that the item it marks meets both US and Canadian standards.
It is essential to understand that while a UL certification does indicate a product or component meets specific standards, it does not mean that Underwriter Laboratories has tested the product or part. Manufacturers may test their products themselves and submit documentation of the results to Underwriter Laboratories for review and subsequent certification.
There are two types of UL valve certifications: UL Listed and UL Recognized. Let's break down what each of these means and how they differ.
UL Listed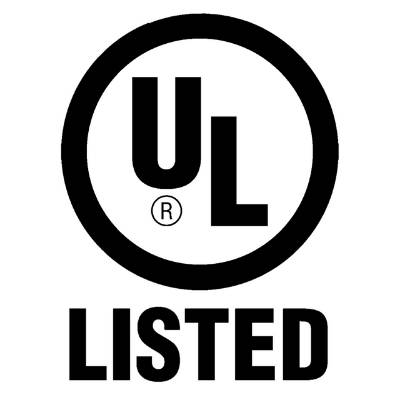 The UL Listed certification applies to complete products, such as an entire valve sold as a stand-alone item. The UL Listed seal indicates that a product has met the nationally recognized sustainability and safety standards set forth by Underwriter Laboratories. For some products, it also means it has a reasonably low risk of fire or electric shock in a Division 2 environment (a place where ignitable concentrations are present).
UL Recognized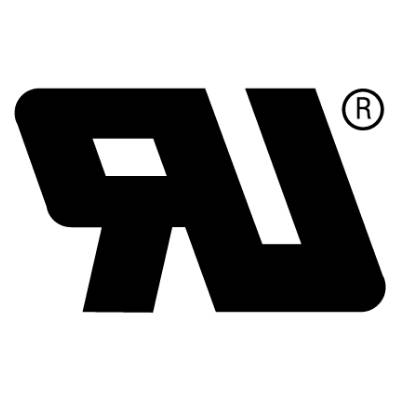 This UL certification applies to parts or components used in a product rather than a complete, ready-for-sale entity. Manufacturers of these parts can demonstrate the safety and reliability of the components they produce by submitting the documentation necessary to be UL recognized. This can give purchasers the confidence to choose a part for use in their product.
It is important to note that one, multiple, or all components of a product can be UL recognized. However, UL-recognized parts do not qualify a product to be UL listed unless the appropriate documentation for certification of the entire product is submitted.
CSA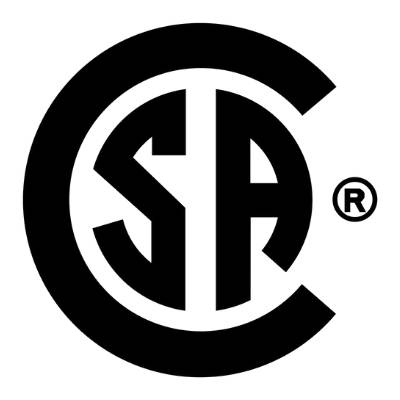 This certification stands for Canadian Standards Association Group. The company providing this certification is Canada-based but recognized by OSHA as an NRTL.
The CSA certification is recognized worldwide and indicates that the product labeled with this seal has met the CSA's voluntary standards. Earning the CSA certification further means that the product meets the standards of Underwriter Laboratories, the American National Standards Institute (ANSI), and National Sanitation Foundation (NSF) International.
NSF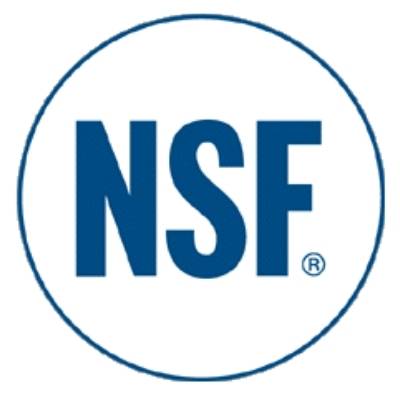 The National Sanitation Foundation (NSF) is an independent global public health and environmental protection organization that certifies both products and systems. They are a third-party group that assesses the safety, quality, sustainability, and performance of an entity. The NSF conducts comprehensive item testing, material examinations, and unannounced manufacturing audits to determine whether a product or system qualifies for this certification.
A product or system must continue to meet its standards upon repeat inspections and quality tests to maintain NSF certification. Because of the rigorous nature of this certification, it can help to assure a wide variety of potential users, including suppliers, retailers, regulators, and consumers of product safety.
NSF/ANSI61
One of the standards set forth by the NSF and ANSI is NSF/ANSI61, which specifically pertains to water. This certification is geared towards products that come into contact with potable water in North America.
The most common test to ensure that valves and other products that come into contact with potable water do not leach harmful chemicals is a pH test. Ambient temperature water is tested at pH 5, 8, and 10 before and after exposure to the product. Any change in the result from before contact to after contact indicates the product may be leaving harmful substances in the water.
More stringent chemical leaching tests can also further ensure a product is safe. In these tests, chemicals that align with the NSF/ANSI60 standard are placed in contact with the product for a predetermined period. Afterward, the chemicals are analyzed to see if they contain any substances that leached from the product.
There are different levels of NSF/ANSI61 certification, so which test a product undergoes determines the certification it receives.
What Certification Does My Valve Need?
Given the wide variety of certifications available, it can be challenging to determine which a valve needs. There are two key questions to ask that can help you understand what is required to remain compliant.
What will be the valve's use?
Where will the valve be used?
What certifications are required by the local government?
These two factors can help you understand what, if any, certifications are needed. For example, if a valve is for dispensing potable water in North America, it needs to be NSF/ANSI61 certified. However, a valve for use in Europe must be CE marked and RoHS/RoHS 2 compliant.
By carefully considering your intended use and location for a valve, you can ensure you choose a product with the necessary certifications to have the peace of mind that it will remain safe and functional for many years.